National project!Sunricher supports the intelligent lighting of the Beijing Winter Olympic National Speed Skating Oval.
Feb 18, 2022 10:49:00 AM
National project
!

Sunricher supports the intelligent lighting of the Beijing Winter Olympic National Speed Skating Oval.

The Beijing Winter Olympics are in full swing,

In addition to the stunning athletes on the venue

and the beautiful opening ceremony visual feast,

"Green + Technology" has become the outstanding

Highlight of the Beijing Winter Olympic Games.

Green venues, green energy, green travel, service robots,

Whole house smart systems, intelligent lighting systems,

Which is not amazing?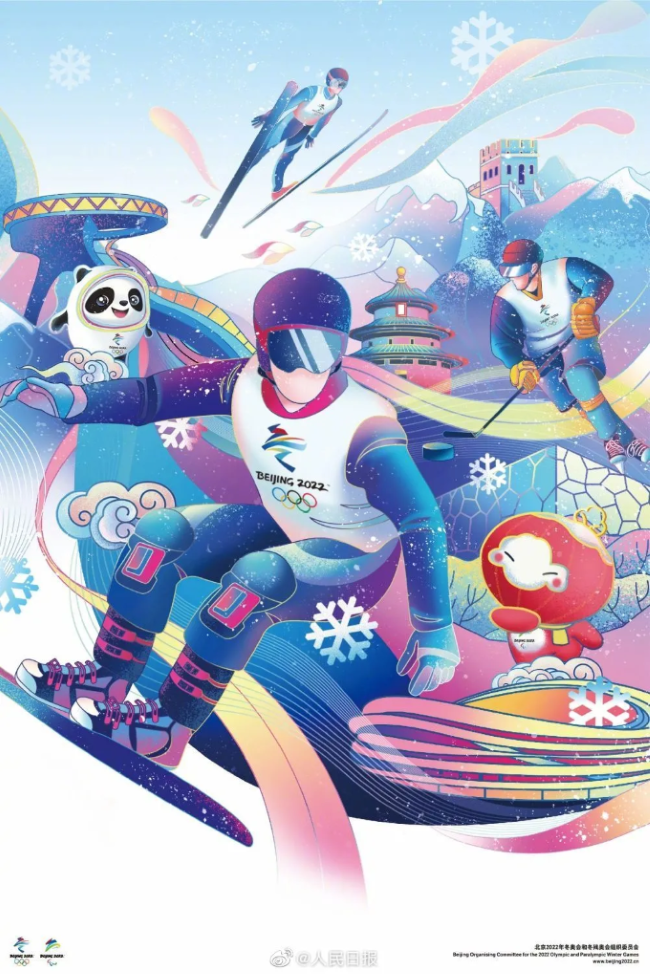 One of the most worth mentioning is the birthplace of China's first gold medal at the Beijing Winter Olympics - the National Speed Skating Oval.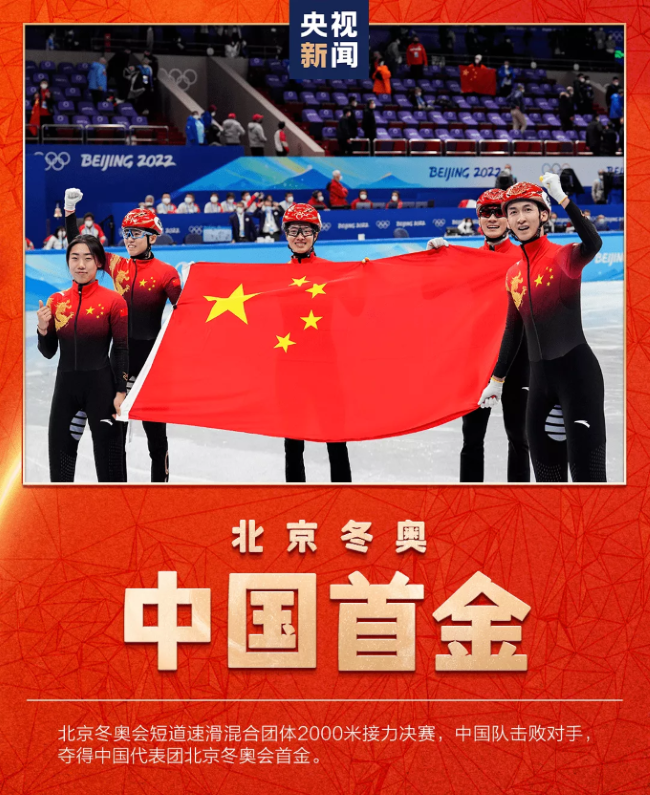 As the only newly built ice Ice sports competition venue for the Beijing 2022 Winter Olympics, the venue covers an area of about 80,000 square meters and can accommodate about 12,000 spectators. It is a comprehensive venue which can be used for ice hockey, curling, and avenue speed skating events.
The venue has two high-tech technologies that have to be mentioned:
First, the National Speed Skating Stadium is currently the first Winter Olympics speed skating stadium to adopt carbon dioxide transcritical direct cooling ice-making technology.
Second, the venue lighting system is tailored according to the function of the venue, which is different from traditional lighting. Sports lighting often uses high-speed cameras to capture the wonderful moments of athletes on the venue. The parameters meet the requirements of top competition shooting and high-definition rebroadcast!

Here, each set of luminaires must be intelligently and independently controlled to meet the rich lighting needs of multi-functional use during and after the game in the venue. After comparing a number of intelligent lighting control devices, the project finally chose Sunricher's DMX512/RDM product. Sunricher products also live up to expectations, and are perfectly compatible with the venue lamps, supporting the wonderful moments of the ice rink.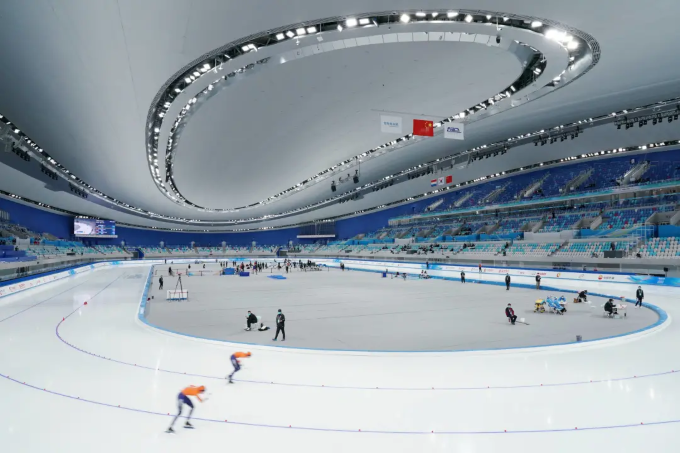 Sunricher provides stable, reliable and highly skilled DMX512/RDM products for lighting system in the venue, and assists the venue lighting system to open various scenes better.
Sunricher DMX512/RDM decoder can set (1KHz-35KHz) PWM frequency, 16-bit/8-bit PWM resolution, really super smooth and fine dimming. Support live streaming shooting with professional cameras without flicker. And this technology is currently exclusive in the industry.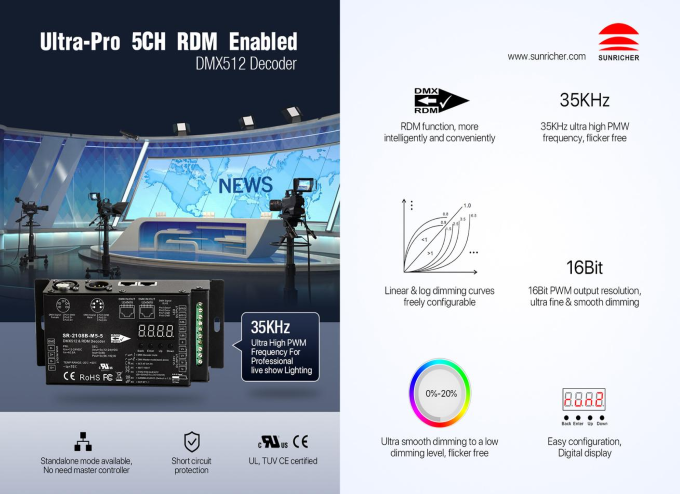 Sunricher DMX512/RDM decoder 35KHz ultra-high frequency is exclusive in the industry, which can support live streaming shooting of professional cameras without any flicker. It is widely used in large-scale major stages and studios, such as: China Central Television Studio, Zhejiang, Sichuan, Fujian and other local TV studios, Chengdu Universiade venues and branches, Tencent Sports Studio and so on。
Sunricher DMX512/RDM splitter can better extend the signal transmission distance to allow access to more devices. Isolation technology is used between signal input and output, and each interface has independent electrical isolation without common ground. The input and output ports have added signal line connection error protection to avoid interference and damage to the DMX512/RDM, and ensure that the DMX512/RDM can be normally transmitted to various lighting control devices. Thereby improving the reliability of the entire lighting control system.
Sunricher has been focusing on intelligent lighting control products and solutions for 15 years, and has obtained more than 120 national patents, including 21 invention patents. Having done such achievements, you can fully believe that it creates more possibilities in intelligent lighting control systems! Let's together for a shared future.