New Smart Lighting Residences in Shenzhen
Mar 17, 2022 2:49:00 AM
Sunricher Case|Sunricher joins hands with Residences in Shenzhen, using light as a medium to creat a new smart life in urban residences.
In Shenzhen, where the city landmarks abound, if you want to become famous, you really can't do it without some hard power!
Shenzhen Shekou Prince Bay - a world-class international seaside complex, will soon become the next landmark in Shenzhen!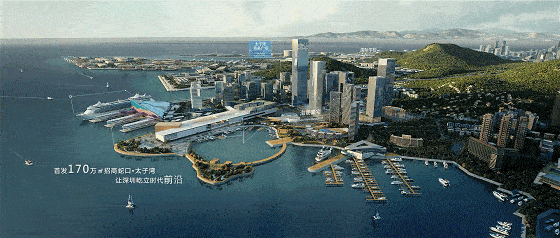 Light, people-oriented, add value to the space. Whether it is a home space or a commercial space, the role of light cannot be ignored. If the fixtures are valuable, then lighting is priceless.
As a leading brand with nearly 15 years of experience in the intelligent lighting industry, Sunricher has joined hands with Prince Bay this time, using light as a medium to create a new smart life in urban housing!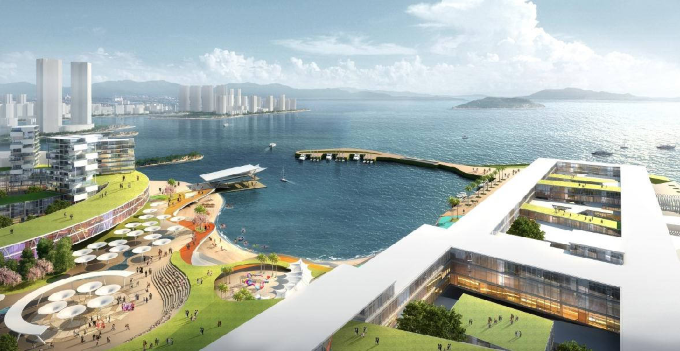 CBD Urban Residences
The residences has a total height of 33 floors. The first and second are commercial spaces, and the third floor is sky garden with a total of 158 units.
The outside of the residences is prosperous, but the inside is quiet and habitable. Create a new height of living benchmark, and form an international ecological "port of the future" that is pleasant, suitable for business and livable.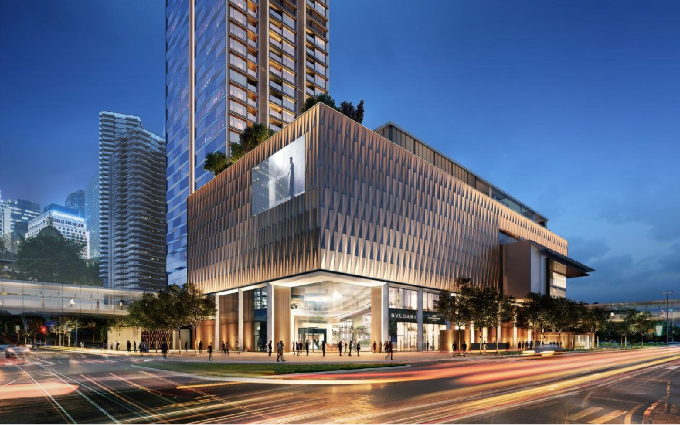 1. Super compatibility, never lose DALI addresses
Sunricher DALI products conform to standard lighting control protocols. Each lamp has an independent address, which will never be lost. Two-way communication can feadback the situation of the lamps to the system, with strong anti-interference ability. The features of super compatibility can accurately match with most intelligent lighting systems on the market.
The KNX bus protocol adopted by this project can be accessed to the DALI lighting subsystem through the gateway, and the strong compatibility allows different systems to run smoothly, which is a typical case of DALI system integration of intelligent buildings.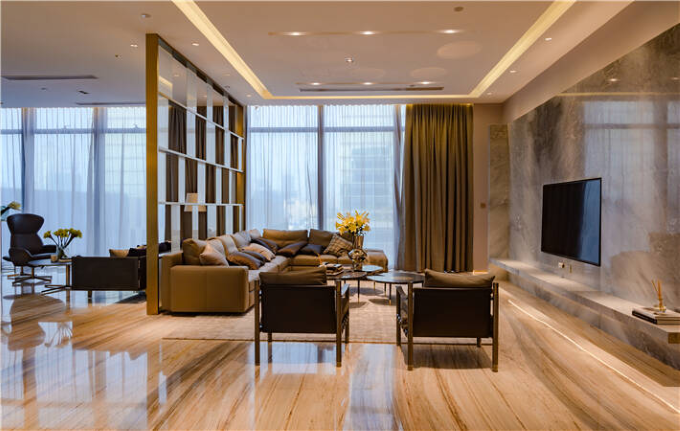 2. Healthy lighting and no flicker
Residential lighting pays attention to smooth, delicate, comfortable and healthy visual experience. DALI intelligent driver from Sunricher can be selected for dimming, color temperature and RGBW. It can achieve 0.01% deep dimming, and the dimming process is accurate, stable and smooth, meeting the needs of residents for diversified light intensity.
In addition, Sunricher DALI driver conforms to international standards, and no flicker during the dimming process, which effectively avoids the headache, eye fatigue, photosensitive lesions, vision loss, distraction caused by flicker "Light Hazard". Especially pay attention on it if there are elder and children at home.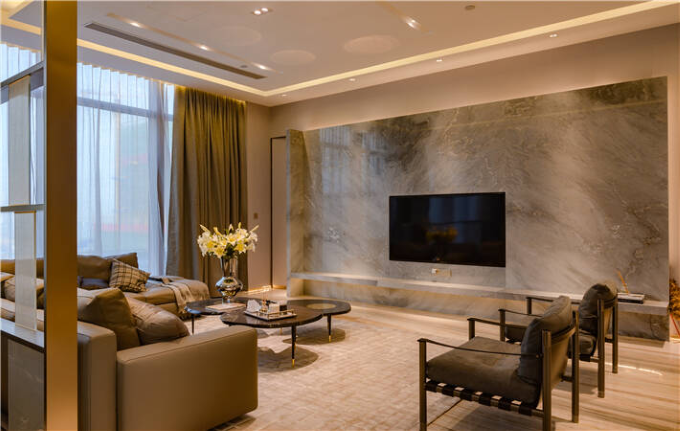 3. Smart Scene--Interpreting home atmosphere
Sunricher DALI driver can preset scenes with DALI master, and control lighting according to different areas, different times, and outdoor light. The lighting modes of different scenes fully restore natural light, greatly improve the living comfort of residents, and create a three-dimensional sense of interior through the change of lighting, which is full of artistic beauty.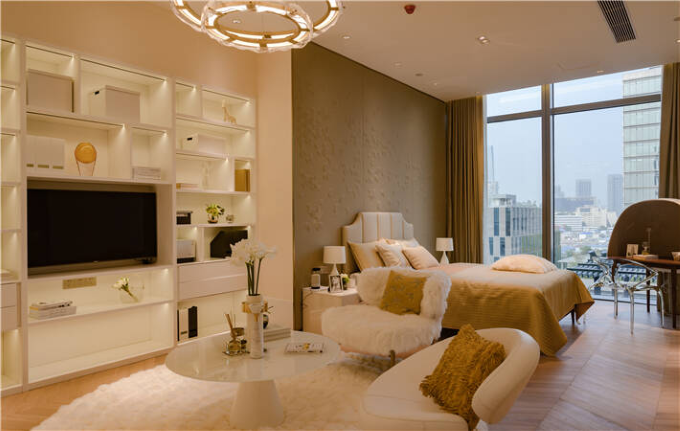 4. Set addresses manually,save debugging cost
The DALI system has a simple structure, does not require a lighting control box or a dimming box, and retain the traditional wiring method. Therefore, the application of DALI technology can simplify installation procedures, reduce wiring standards, and shorten debugging time.
The DALI driver from has a digital tube display, and the DALI address is directly set manually, which greatly saves on-site debugging time, construction period and cost.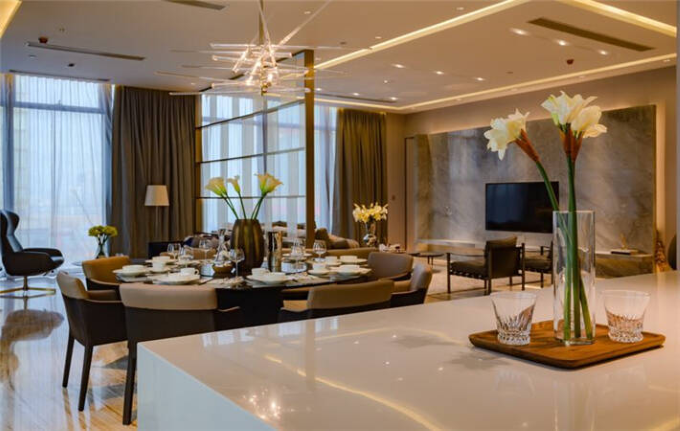 5. Intelligent grouping for easy management
The DALI driver from sunricher cooperates with the DALI master to flexibly assign addresses and groups, and it is more convenient to debug with the KNX master. This makes the 158 apartments achieve by households, accurate grouping of projects, independent operation, and fixed address of each intelligent driver device, stable transmission, and never lose the address.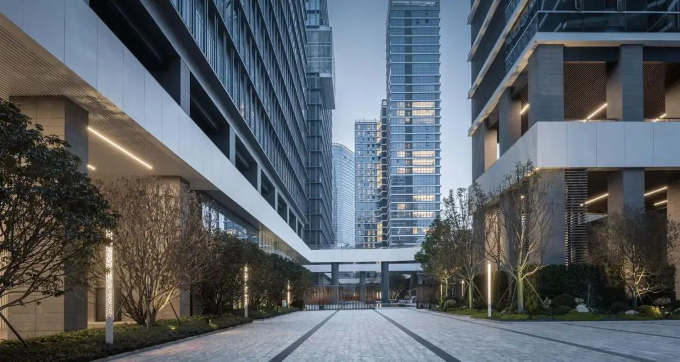 The following products are adopted in this project: